Transcend flash drive recovery – recover files from Transcend flash drive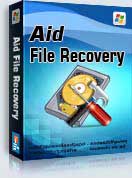 Transcend flash drive recovery software to recover deleted files and photos documents from Transcend flash drive after format or damaged Transcend flash drive partition,free download and trial this best free software
It can recover data and files from Transcend flash drives including USB flash drive, USB memory, JumpDrive, Pen Drive, Pocket Drive, Thumb Drive and many more USB flash drives.
Use "Undelete" mode to recover deleted files from Transcend Flash Drive.
Use "Unformat" mode to recover files after format Transcend Flash Drive.
Use "Recover partition" mode to recover files if Transcend Flash Drive partitions changed or damaged or deleted.
Use "Full Scan" mode to recover lost files if Transcend Flash Drive partitions show as "raw" or recover deleted files which can not be found with "undelete",recover files from raw partition,recover files of partitons which are not NTFS,nor exfat,nor fat32.
Aidfile recovery software professional edition's "Full Scan" support deep and full scan lost files from flash drive, usb. completely recover all files from flash drive.
As a user,whatever we tell you,whatever you want,just try it. If Aidfile can help you,we congratulate ,if not,just contact us.
A USB flash disk is mainly composed of a controller chip and a FLASH memory. These two components are prone to be damaged. The controller chip is the core of USB flash disk, controlling the connection between the flash memory and the USB interface. The USB flash disk cannot be recognized if its controller chip is broken. With a damaged controller chip, USB flash disk cannot be recognized or will be recognized as having no capacity and indicated as 'no media'in the disk administrator of operating system. You could use the MFPT tool to format the USB flash disk if you just want the disk still to be usable again without recovering its data. You should bear in mind that the MFPT tool will empty the data and you can never recover the data any more. It is troublesome to recover the data if the hardware of USB flash disk is damaged. It can be solved by welding a same type of USB flash disk board. If this method does not work you can use flash reader tool which will get data in a mess and in need of processing.
The software works with Microsoft Windows platform and it's very easy to use. It can recover deleted files, formatted drive, or data loss due to damage, media error, bad sectors and other reasons. Aidfile data recovery is a safe data recovery software that performs read-only operations on your source flash drive and saves the recovered files to the location you specify.
All the Transcend storage devices ( External hard drive,Hot-swap hard drive,internal hard drive,removable hard drive,hybrid hard drive, Hard drive,Networked storage,Solid state drive,Tape drive,Hard drive array)
Include:Transcend 1 TB USB 3.0 External Hard Drive Military Drop Standards TS1TSJ25M3,JetFlash 760 32 GB USB Flash Drive TS32GJF760,Military Drop TS2TSJ25M3,Storejet 2TB Portable Hard Disk TS2TSJ25H3P,JetFlash 760 64 GBTS64GJF760, Storejet 1T Portable Hard Disk TS1TSJ25H3P,2TB TS2TSJ25H3B,Information 256GB SATA Solid State Drive TS256GSSD340,64GB Solid State Drive TS64GSSD340,TS16GJF760,512GB TS512GSSD320,128GB TS128GSSD340,TS960GJDM420,TS256GMSA370,4 GB USB Flash Drive TS4GJF300,TS128GJF790K,512 GB MSA370 mSATA SSD TS512GMSA370,TS1TSJ25A3K,TS128GMSA370,TS32GJF780,32GB Transcend PSD330 IDE Internal SSD Solid State Disk (MLC Flash),TS16GJF700,TS8GJF300,TS480GJDM420,TS64GJF790K,TS64GJF780,TS1TSJ25H3B,TS16GJF300,TS16GJF380S,TS32GJF380S,TS500GSJ25M3,TS32GJF700,TS64GMSA370,TS64GJF820G,
Aidfile Recovery Software Keyfeature
support FAT32 EXFAT and NTFS file system
support Win32 and Win64
Support Windows XP, Windows 7, Windows 8, Windows 8.1,Windows Vista, Windows 2003, 2008, 2012.
MS Office document (Word, Excel, PowerPoint, Outlook) types (doc, docx, ppt, pptx, xls, xlsx, pst, etc.),photos (JPG, PNG, ICON, TIF, BMP, RAF, CR2, etc.), videos and audios (MPG, MP4, MP3, MTS, M2TS, 3GP, AVI, MOV, RM, RMVB, etc.), compressed files (rar, zip, etc.), PE files (exe, dll, lib, etc.) and so on.
How to recover files from a Transcend flash drive
Select the "Recover Partition " or "unformat" or "undelete" or "full scan"